Is your vehicle ready for another Medicine Hat fall? We can help! Don't own a Chevrolet, Cadillac, or other GM Vehicle? No problem! We have master mechanics who can work on any year, any make, and any model of vehicle on the road! SAVE when you book today for any make and model of car, SUV, and light duty truck!
Here's what you get:
Vehicle Health Check
We'll make sure your vehicle is in perfect working order to keep you on the road this fall.
Brake Inspection
Brakes should be checked regularly. We'll make sure you have brake fluid, good rotors, and full brake pads.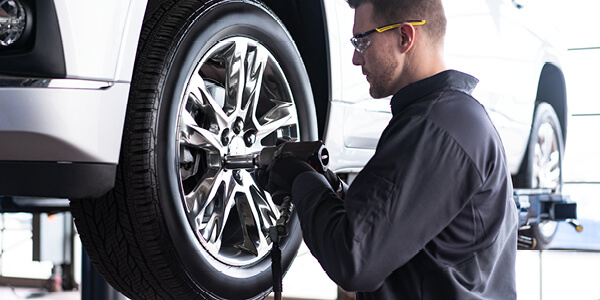 Tire Rotation
We'll rotate your tires so you get the most use out of them. We can even put your winter tires on for you and store your summer tires!
Wheel Alignment Check
Feel a shimmy or a wobble? We'll check your alignment to make sure your going straight down the road.
Check all Fluids
Did you know your vehicle has many different types of fluids? We'll check fluids like your oil, transmission fluid, brake fluid, power steering fluid, and your washing fluid. We can also check any other fluids your vehicle may have.
New Front Wiper Blades
Wiper blades can wear out quickly. That's why we'll replace them and give you a brand new pair.